Texas Laboratory Agrees to Pay $5.9 Million to Settle Allegations of Kickbacks to Third-Party Marketers and for Unnecessary Drug Tests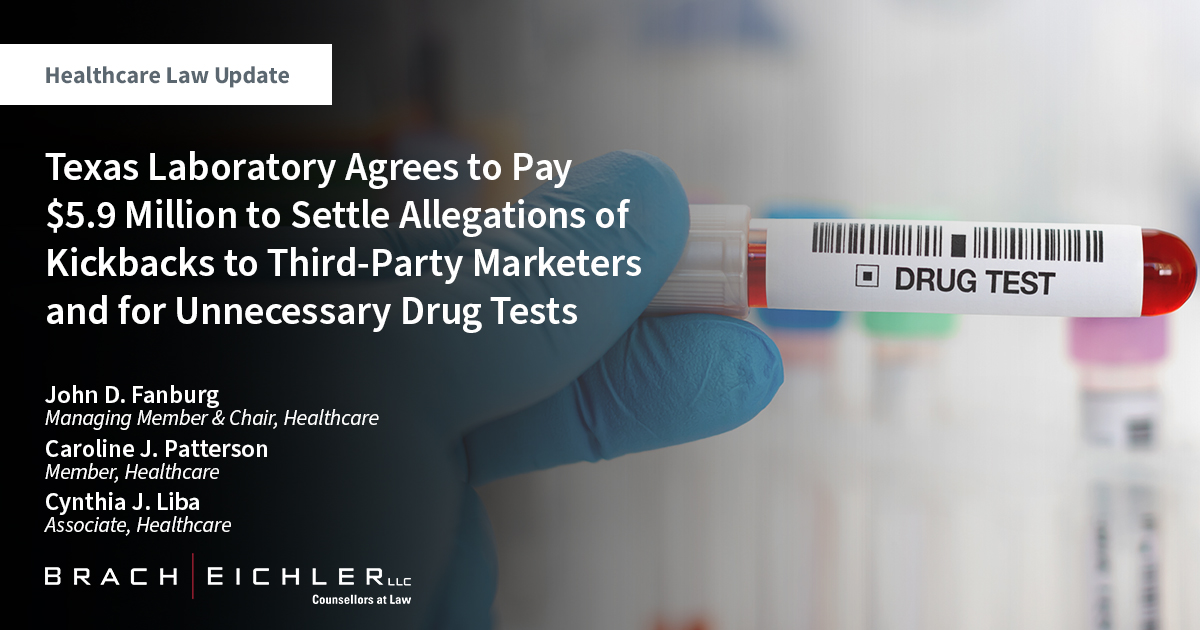 BACK TO INSIGHTS
Articles
5/30/2023
Genotox Laboratories Ltd., of Austin, Texas, agreed to pay approximately $5.9 million to resolve False Claims Act allegations that from 2014 to 2020 it paid volume-based commissions to third-party marketers in violation of the Anti-Kickback Statute and submitted claims to federal health care programs for unnecessary drug tests.
The Department of Health and Human Services Office of Inspector General (OIG) alleged that Genotox paid kickbacks to independent contractor sales representatives and marketing firms to arrange for or recommend the ordering of Genotox's laboratory testing, in violation of the Anti-Kickback Statute. Specifically, the independent contractors were paid a percentage of the revenue Genotox received from billing Medicare, the Railroad Retirement Board (RRB), and TRICARE for laboratory testing orders facilitated or arranged for by those contractors.
The OIG also alleged that Genotox submitted claims to Medicare, RRB, and TRICARE for laboratory tests that were not covered and/or not reasonable and necessary, including blanket orders and routine standing orders of drug testing for all patients in a provider's practice. Specifically, Genotox offered health care providers order forms known as "custom profiles"for each provider to pre-select the tests to order, which Genotox then performed and billed, for all or nearly all of the provider's patients, generally at the highest reimbursement categories, such as definitive drug testing for 22 or more drug classes.
In connection with the settlement, Genotox entered into a five-year Corporate Integrity Agreement (CIA) with the OIG. The CIA requires, among other things, that Genotox maintain a compliance program, implement a risk assessment program, and hire an Independent Review Organization to review Medicare and Medicaid claims submitted by Genotox.