Court Victory for Stuart Polkowitz and Mark Critchley in Webb v. Hubward Co.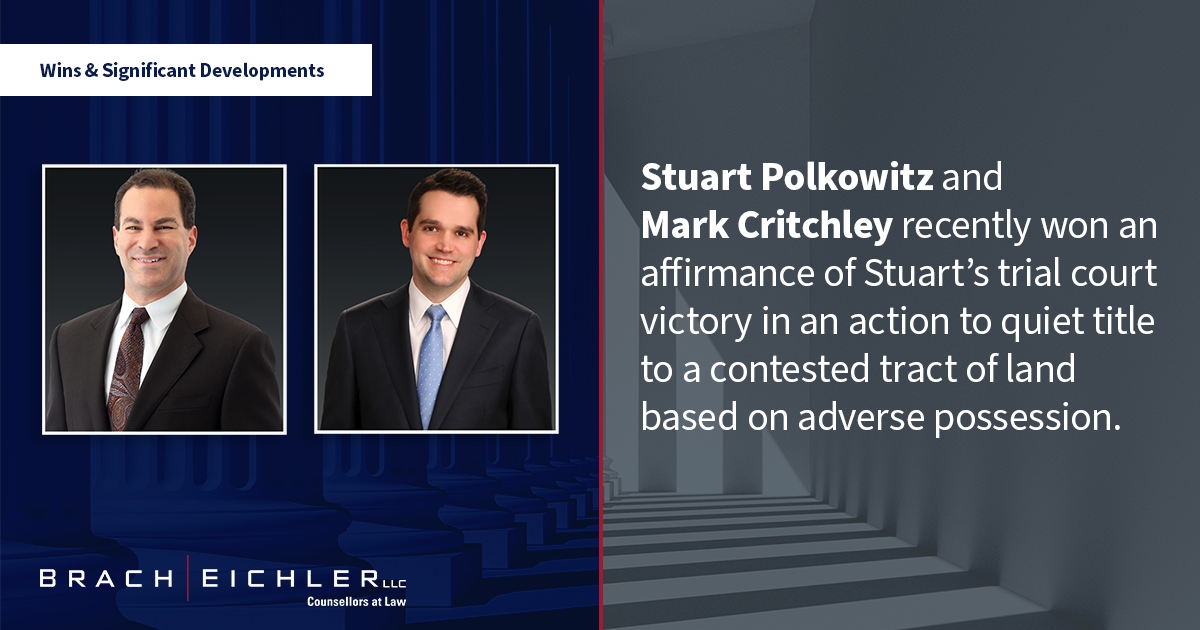 BACK TO INSIGHTS
Firm Announcements & Wins
Stuart Polkowitz and Mark Critchley recently won an affirmance of Stuart's trial court victory in an action to quiet title to a contested tract of land based on adverse possession. In Webb v. Hubward Co., et al., the plaintiffs contended that their occupation and use of a portion of the defendant client's land for an extended period of time entitled them to ownership rights over it. Stuart tried the case before a judge of the Burlington County Chancery Division and secured judgment in favor of the landowner client on all claims. Plaintiffs appealed the decision and, with assistance from Mark Critchley on the brief, Stuart argued the case before the Appellate Division. In a September 2022 decision, the Appellate Division affirmed the trial court's judgment, rejecting the plaintiffs' claims of ownership and declaring the client the exclusive and sole owner of the entire tract at issue.