Pennsylvania Court Determines Insurance Reimbursement for Medical Marijuana Does Not Violate Federal Law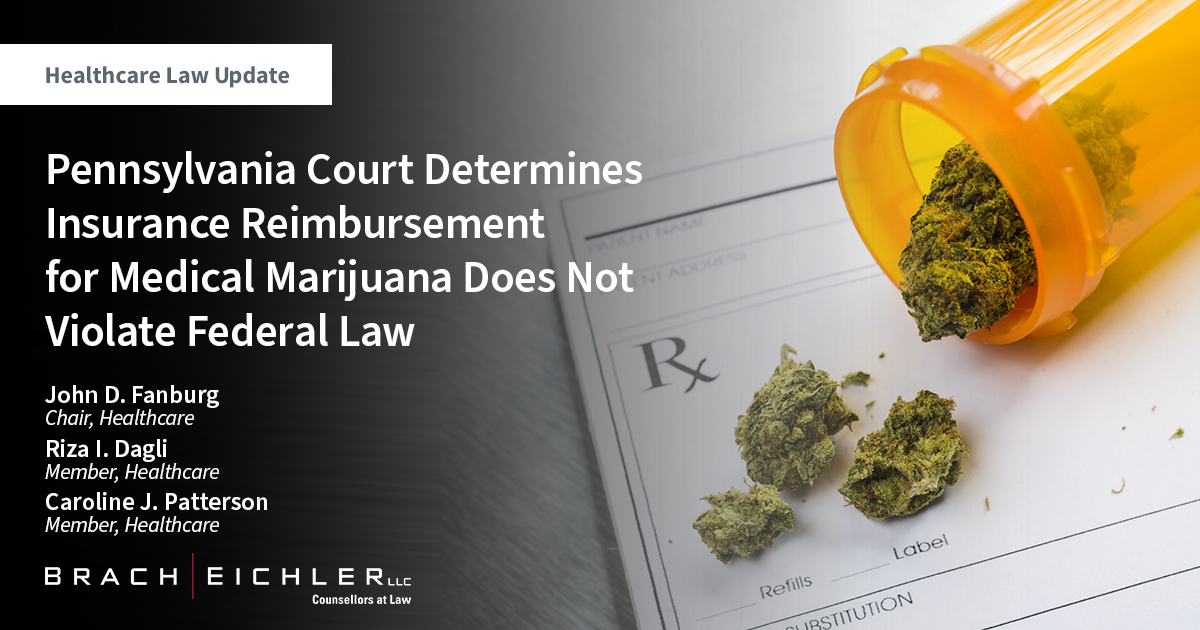 BACK TO INSIGHTS
Articles
4/30/2023
On March 17, 2023, a Pennsylvania Commonwealth Court held that an employee was entitled to reimbursement for medical marijuana as recommended and deemed necessary by his physician under the state Workers' Compensation Act.
The decision is significant because the court addressed the conflict between Pennsylvania's Medical Marijuana Act (MMA), which recognizes medical marijuana as a bona fide medical treatment for several conditions, and the federal Controlled Substances Act (Federal Drug Act), which prohibits any use of or payment for marijuana. The court's majority found that providing reimbursement for treatment prescribed by a physician under the provisions of the MMA would not cause the insurer to "manufacture, distribute, or dispense" a controlled substance and, therefore, did not violate federal law.
The court also held that because the MMA recognizes the validity of medical marijuana as a treatment for chronic pain, an insurer cannot deny an employee the right to receive reimbursement for medically necessary and legal treatment. The court specifically distinguished between "coverage" and "reimbursement," finding that while the employer could not be compelled to provide insurance coverage under the MMA, the MMA also provides that an employee could not be denied a "right or privilege" based on medical marijuana use. It was noted that several states had specifically excluded "reimbursement" from their statutes and Pennsylvania's failure to do so was deemed evidence of intent under the MMA to include an insurer's "reimbursement" obligations.
The decision is a matter of first impression in Pennsylvania and is consistent with similar holdings in New Mexico, New Jersey, New Hampshire, New York, and Connecticut.