OIG Releases Semiannual Report to Congress Regarding Healthcare Industry Oversight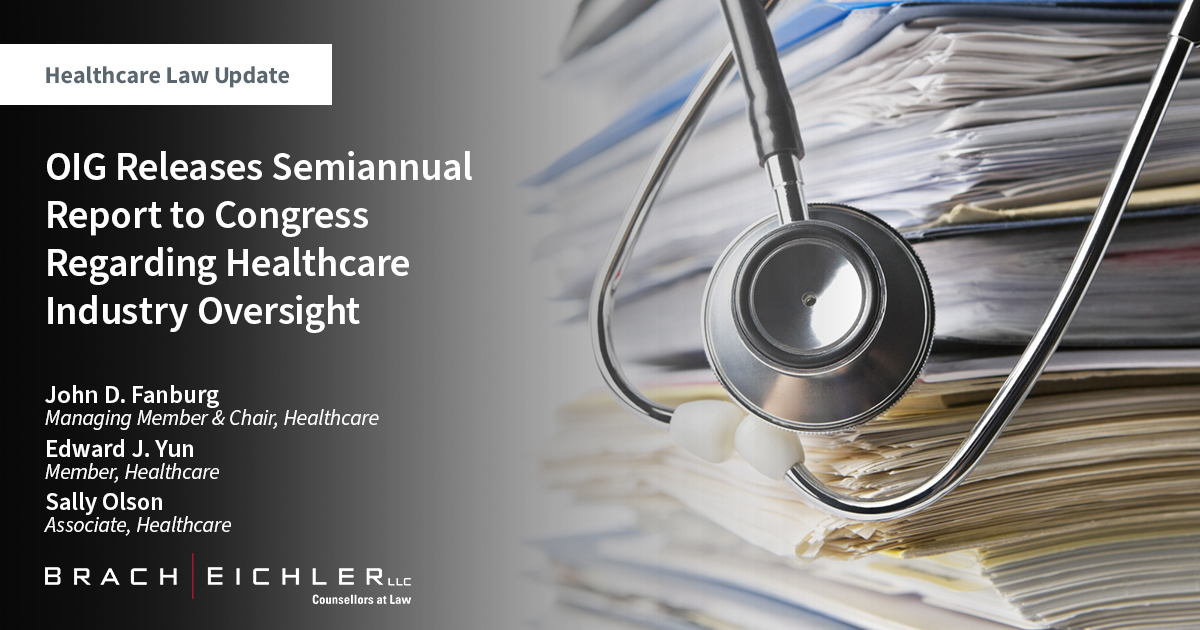 BACK TO INSIGHTS
Articles
7/31/2023
The U.S. Department of Health and Human Services Office of Inspector General (OIG) released its semiannual report to Congress for the six-month period ending March 21, 2023. Generally, these reports are intended to keep the Secretary and Congress informed about significant findings and recommendations by the OIG. Highlights of the OIG's actions during this period include the following:
• Conducted and issued 62 audit reports and identified $200.1 million in expected audit recoveries.
• Recommended 213 new audits and evaluations.
• Reported on its fraud and abuse efforts, including $892.3 million in expected investigative recoveries, 345 criminal actions, civil monetary penalties against 324 individuals, and exclusion of 1,365 individuals from federal health care programs.
• Continued investigations and prosecutions of individuals who exploited the COVID-19 response.
• Reported on nursing homes and better protections needed for future emergencies.
• Continued enforcement activities to protect enrollees from prescription drug abuse.
In the future, the OIG looks to promote the effectiveness of HHS programs for the next pandemic, understand what drives nursing home performance and ensure that these homes prioritize patient care, and utilize oversight and enforcement activities to identify and criminally prosecute physicians who improperly prescribe. The OIG's report demonstrates the government's vast and varied oversight of HHS's programs and its commitment to coordinated law enforcement actions for bad actors.