FDA Mandates Breast Density Information with Mammography Results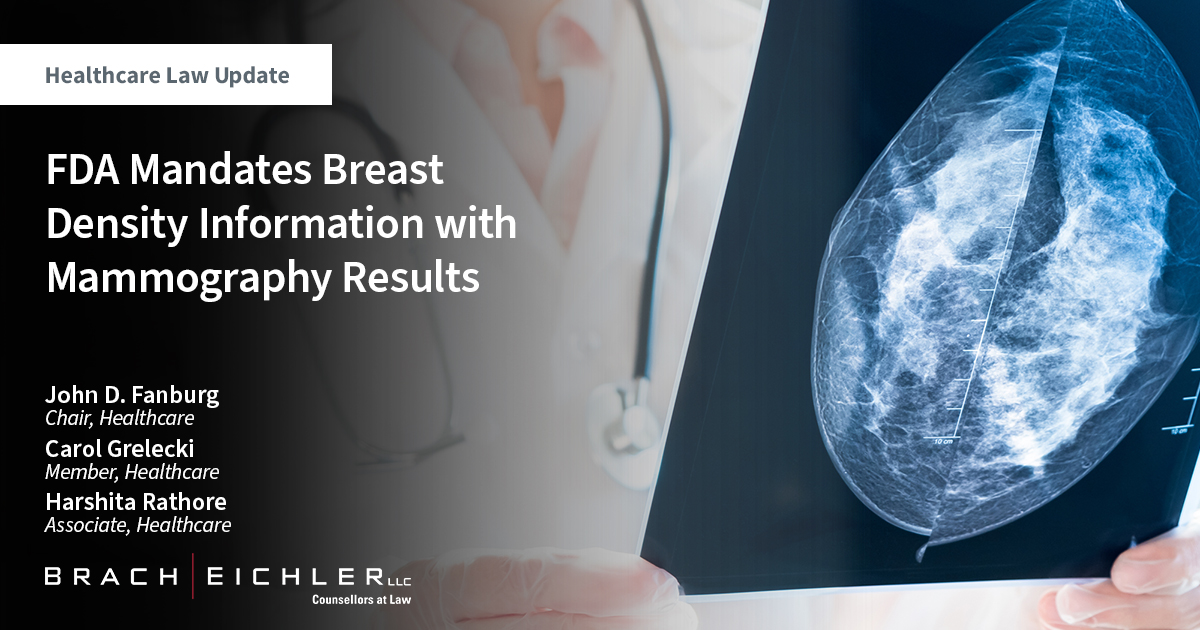 BACK TO INSIGHTS
Articles
4/30/2023
On March 9, 2023, the United States Food and Drug Administration (FDA) issued a final rule, amending the Mammography Quality Standards Act (MQSA) of 1992, to require mammogram providers to notify women if they have dense breast tissue and recommend that they consult with a doctor about whether they need additional screening. Mammogram providers will be required to implement the new standards within 18 months.
Dense breasts have been identified as a risk factor for developing breast cancer and can make cancers more difficult to detect on a mammogram. Approximately half of the women over the age of 40 in the United States have dense breast tissue.
New Jersey implemented a similar law in 2014 which, requires mammogram providers to notify patients if they have dense breast tissue. New Jersey also requires insurers to cover breast follow-up evaluations, such as ultrasounds in women with dense breast tissue.