Durable Medical Equipment Company Owner Indicted for Kickback Conspiracy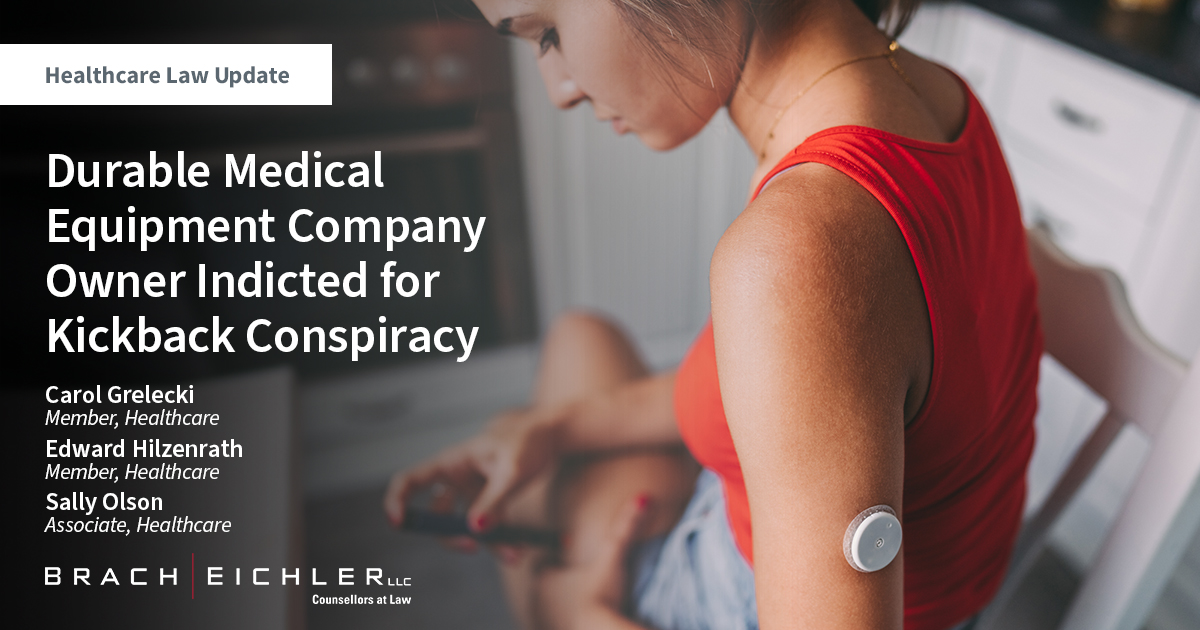 BACK TO INSIGHTS
Articles
2/28/2023
On December 15, 2022, the owner of a durable medical equipment company was indicted in New Jersey for allegedly offering and paying illegal kickbacks and money laundering.
The company owner allegedly paid illegal kickbacks to telemedicine and marketing companies in exchange for physician orders for orthotic braces and continuous glucose monitors for Medicare beneficiaries. The owner and co-conspirators allegedly concealed these payments by entering into sham contracts and producing false invoices for "marketing" services. As a result, Medicare paid more than $17.3 million based on these fraudulent and false claims.
If convicted, the owner faces a maximum penalty of five years in prison for conspiracy to defraud the United States and offer and pay health care kickbacks, ten years in prison for each count of offering and paying health care kickbacks, and ten years in prison for money laundering conspiracy. The OIG and FBI are investigating this case.