Department of Justice Charges Defendants Nationwide for COVID-19 Health Care Fraud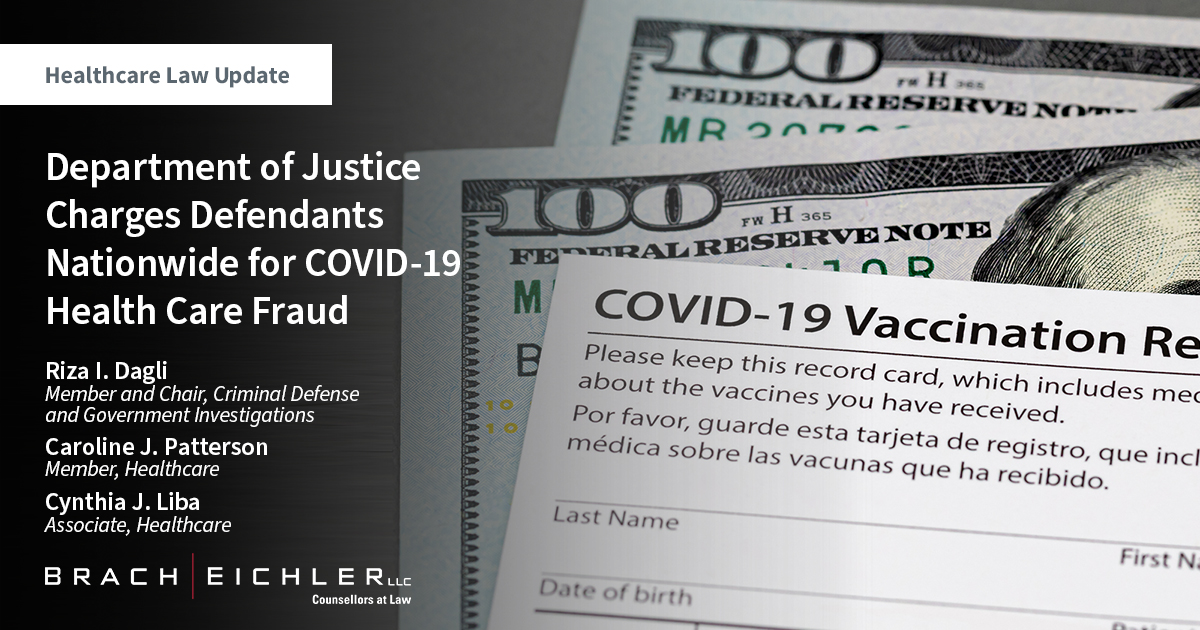 BACK TO INSIGHTS
Articles
5/31/2023
On April 20, 2023, the Department of Justice (DOJ) criminally charged eighteen defendants with COVID-19 healthcare fraud schemes. The schemes resulted in $490 million in false billing to federal programs and theft from federally funded pandemic programs. Defendants charged by the DOJ include:
• A lab owner allegedly added claims for respiratory pathogen panel tests, even though ordering providers and facility administrators did not want or need them.
• A doctor allegedly submitted over 70 fraudulent loan applications through the Paycheck Protection Program and Economic Injury Disaster Loan (EIDL) Program and obtained over $3 million in loan funds.
• A doctor and a marketer allegedly purchased Medicare beneficiary identification numbers and shipped COVID-19 over-the-counter tests to beneficiaries who did not request the tests, causing over $8.4 million in claims to Medicare.
• Three medical professionals at a small midwife practice allegedly distributed nearly 2,700 forged COVID-19 vaccination record cards to individuals who were not vaccinated.