Covenant Healthcare System to Pay $69 Million for Alleged False Claims Act Violations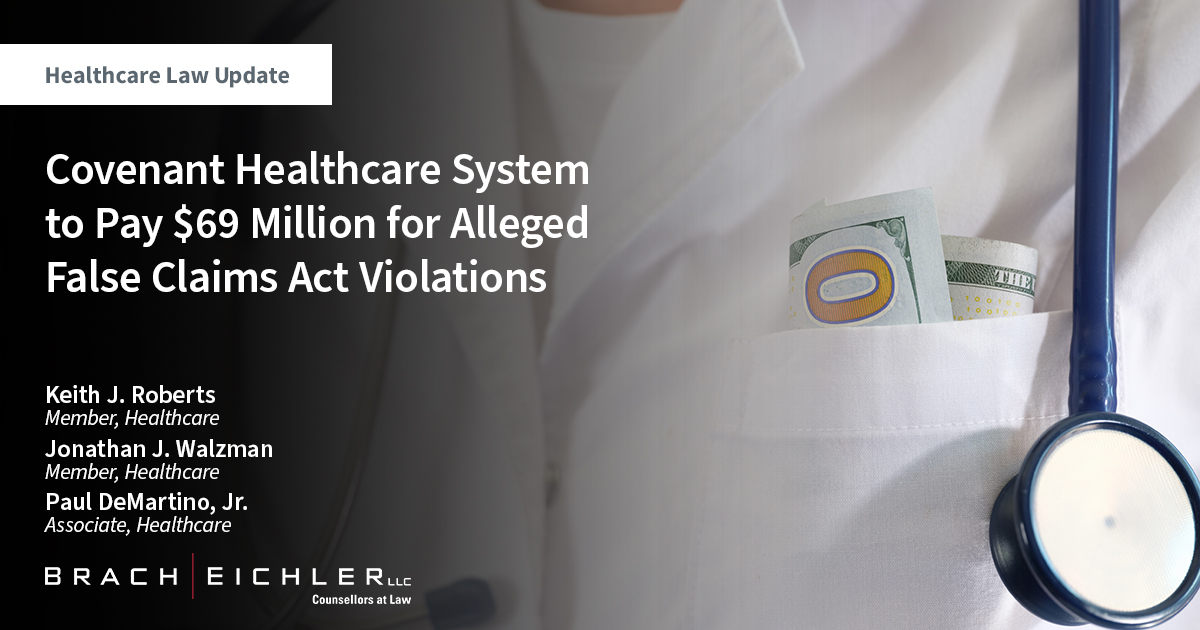 BACK TO INSIGHTS
Articles
4/30/2023
Covenant Healthcare System, a regional Michigan-based hospital system, and two affiliated physicians agreed to pay over $69 million to settle three related legal actions alleging False Claims Act violations. The claims related to Covenant's improper financial relationships with eight referring physicians and a physician-owned investment group which resulted in the submission of false claims to the Medicare, Medicaid, TRICARE, and FECA programs.
According to the Department of Justice, Covenant had contracts with six separate physicians to act as medical directors between 2006 and 2016 that did not satisfy any exceptions or safe-harbors under the Federal Anti Kickback Statute (AKS) or Stark Law, resulting in payments by Covenant to these physicians that violated the False Claims Act. Covenant also allowed its Covenant Physician Investment Group to secure an equipment lease through non-arm's-length negotiations to drive up patient referrals from these physicians, which also violated the False Claims Act.
The AKS prohibits offering, paying, soliciting, or receiving remuneration to induce referrals of items or services covered by Medicare, Medicaid, and other federally-funded programs. The physician self-referral law, commonly known as the Stark Law, prohibits a hospital from billing Medicare for certain designated health services referred by physicians with whom the hospital has an improper financial arrangement, including the payment of compensation that exceeds the fair market value of the services actually provided by the physician and the provision of free or below-market rent. Both the AKS and the Stark Law are intended to ensure that a physician's medical judgment is not compromised by improper financial incentives and instead is based on the best interests of the patient.