CMS Announces the Growth of Three Initiatives To Increase ACO Participation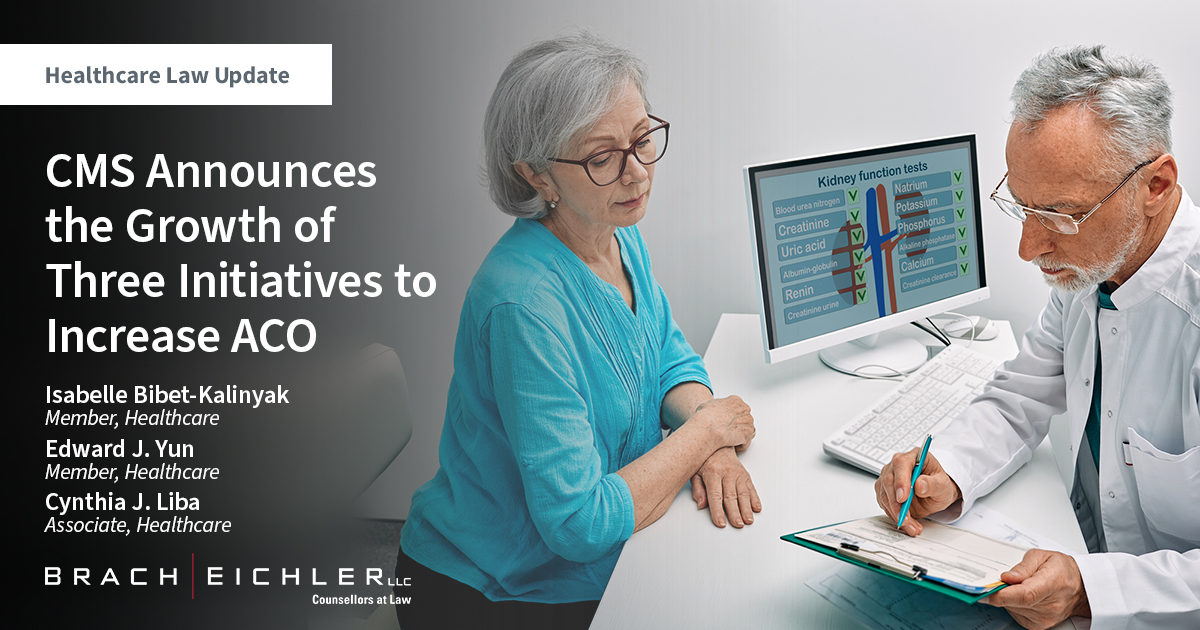 BACK TO INSIGHTS
Articles
2/28/2023
On January 17, 2023, the Centers for Medicare & Medicaid Services (CMS) announced the expansion of three existing accountable care initiatives: the Medicare Shared Savings Program (MSSP), the Accountable Care Organization Realizing Equity, Access, and Community Health (ACO Reach) Model, and the Kidney Care Choices (KCC) Model.
Accountable Care Organizations are groups of doctors, hospitals, and other healthcare providers, who collaborate to provide coordinated care to their Medicare beneficiaries. A brief description of each model is as follows:
• The Shared Savings Program is a permanent program in Medicare that was established by the Affordable Care Act. It is the largest accountable care initiative in the country. Policies finalized in the CY 2023 Medicare Physician Fee Schedule are expected to increase participation in the program, especially in rural and underserved areas.
• The ACO Reach Model aims to improve the quality of care through improved coordination and increased access to accountable care in underserved communities to close racial and ethnic disparities among people with traditional Medicare in accountable care relationships.
• The KCC Model focuses on coordinating care for Medicare beneficiaries with chronic kidney disease stages 4 and 5 and end-stage renal disease. The KCC Model also focuses on delaying the onset of dialysis and increasing access to kidney transplantation.
CMS is seeking to have all people with traditional Medicare in an accountable care relationship by 2030.