Brach Eichler LLC Promotes Ten Attorneys
Firm welcomes eight lawyers to membership and two to counsel!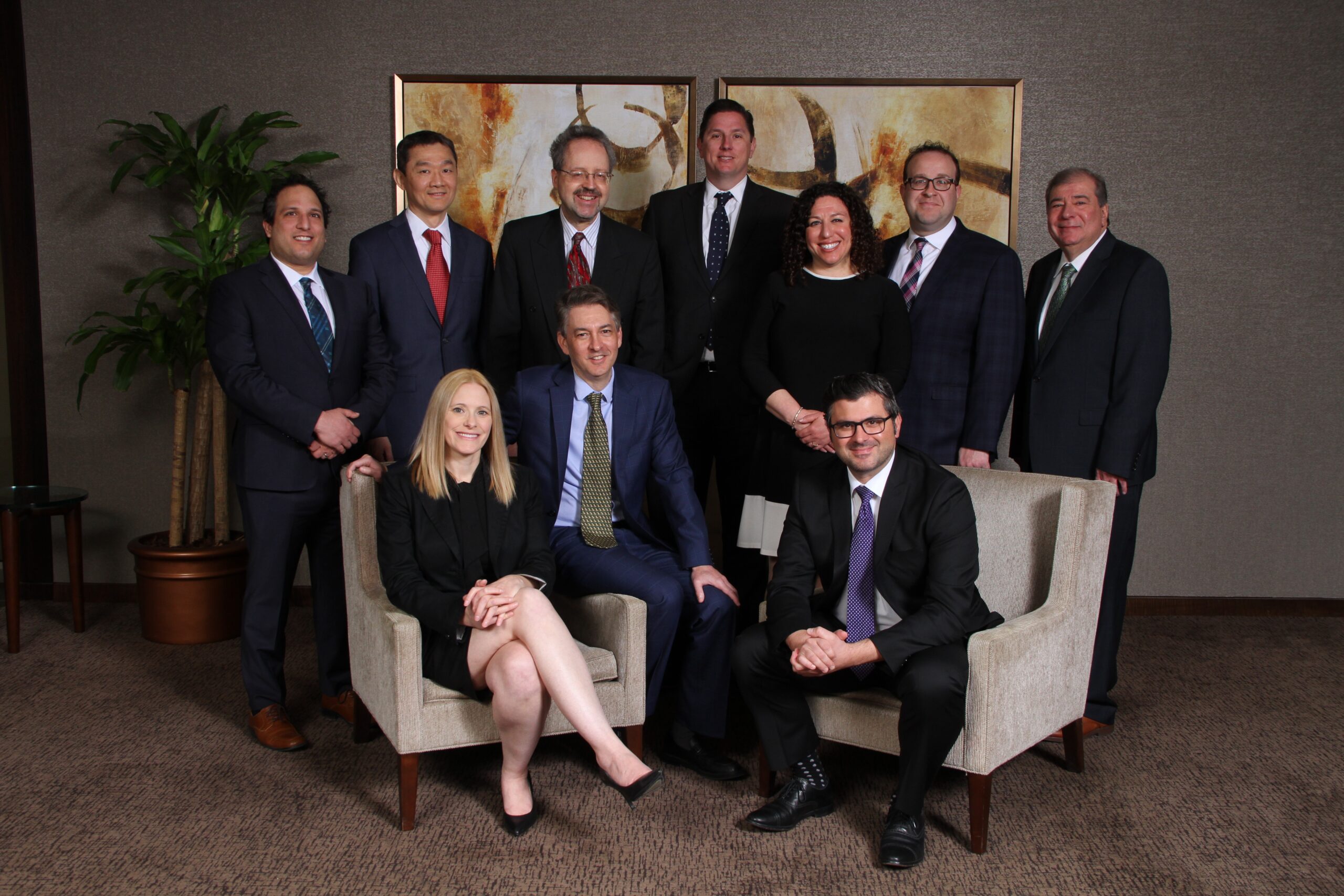 BACK TO INSIGHTS
Firm Announcements & Wins
Roseland, NJ (March 31, 2022) – Brach Eichler LLC, a full-service law firm based in Roseland, NJ, announces the promotion of eight attorneys to member and two to counsel, effective April 1st. This is the Firm's largest member promotion class and includes accomplished lawyers from a wide range of practices across the Firm.  
"I am thrilled to welcome this incredibly talented group of lawyers to membership and counsel," said John D. Fanburg, Brach Eichler Managing Member. "Our Firm is committed, first and foremost, to building trusted, personal relationships with our clients, and these attorneys exemplify that core philosophy. As experienced practitioners, they have consistently delivered exceptional results for their clients while regularly offering thought leadership within their respective fields. We are pleased to recognize their tremendous achievements and contributions, and we look forward to supporting their professional development and continued success at Brach Eichler."
The following lawyers have been promoted to Member:
Paul De Lisi | Corporate Transactions & Financial Services, Real Estate
Paul has extensive experience representing lenders and borrowers in closing commercial mortgage loans, construction loans, health care loans, term loans, and lines of credit in New Jersey, New York, and Pennsylvania. He has also represented financial institutions in the purchase of tax-exempt bonds. Paul lives in Sparta, NJ.
Al, from Rockaway, NJ, represents owners and operators of real estate, as well as real estate developers, in a wide range of commercial and residential transactions including sales, purchases, leases, refinancing, and mortgage-backed securitizations.
Edward Hilzenrath | Healthcare 
Ed represents various healthcare providers across a spectrum of healthcare-related legal matters, including corporate, transactional, and regulatory issues. Ed advises healthcare clients on practice formations and sales, buy-sell agreements, employment issues, practice mergers, fraud and abuse, anti-kickback and Stark law compliance, HIPAA compliance, and professional board matters. In addition, Ed proactively counsels clients about the impact of new health care legislation. Ed lives in Short Hills, NJ.
Thomas Kamvosoulis | Labor & Employment, Litigation
Tom's primary area of practice is complex corporate litigation, where he represents closely held companies in a broad range of matters including shareholder divorces, partnership dissolutions, minority oppression cases, restrictive covenant enforcement, trade secrets, securities fraud, and an assortment of contract disputes. Tom also counsels clients on a variety of employment issues, including claims of discrimination, harassment, whistle-blowing, and compliance with state and federal wage and hour laws. Tom, from Jersey City, NJ, was named to New Jersey Super Lawyers in 2020 and 2021 and was a New Jersey Super Lawyers' "Rising Star" in 2017.
From term sheet through closing, Samantha Karni represents developers and investors in the acquisition, financing, development, refinancing, and disposition of single-asset, as well as portfolios of real estate. Samantha also represents financial institutions in a wide range of financing transactions including those involving multifamily housing, commercial properties, and construction loans. Samantha lives in Livingston, NJ.
Sean Smith | Family Law, Litigation
Sean represents clients in business and commercial litigations, personal matters, and complex high-net-worth matrimonial matters. Sean also counsels clients on healthcare regulatory and statutory disputes; multifamily property matters; and family services, including estate and tax planning, prenuptial agreements, matrimonial/divorce matters and child custody/protection issues.
In 2013, Sean, from Westfield, NJ, was named a "New Leader of the Bar" by the New Jersey Law Journal. He co-chairs the Essex County Bar Association Family Law Executive Committee and was named to The Best Lawyers in America© for 2021.
Jonathan Walzman manages all aspects of corporate transactions involving medical practices, hospitals, licensed health care facilities and health care professionals, including mergers, acquisitions and divestitures, affiliation transactions, and financing transactions. Jonathan also advises health care practitioners, hospitals, and licensed facilities on regulatory compliance, licensure matters; a wide array of health care fraud and abuse issues; and all aspects of contract drafting and negotiation.
Jonathan, who lives in Hillside, NJ, was named a New Jersey Super Lawyers "Rising Star" in 2008, 2010, 2016, and 2017. 
Edward represents licensed professionals, multispecialty practices, ambulatory care facilities, clinical laboratories, pharmacies, hospitals, and other health-related entities, representing them healthcare providers in licensing applications, managed care agreements, commercial transactions, mergers and acquisitions, and day-to-day business relations. A resident of Fort Lee, he frequently advises healthcare providers in regulatory compliance matters as well as claims processing and reimbursement issues. Edward also provides guidance to healthcare providers with respect to shareholder disputes and restrictive covenants.
The following Brach Eichler lawyers have been promoted to Counsel:
Autumn McCourt | Criminal Defense and Government Investigations, Litigation
Autumn represents clients in litigation involving both civil and criminal matters in state and federal courts, including business contract disputes, consumer fraud actions, employment disputes, construction disputes, shareholder disputes, unfair competition, healthcare fraud involving Medicare and Medicaid, insurance fraud, real estate disputes, personal injury, legal malpractice, landlord/tenant disputes, DUI defense, expungements, and possession charges. She has also defended employers against discrimination and harassment claims.  Autumn, from Sparta, NJ has been named to the New Jersey Rising Stars list every year since 2018.
Brian represents real estate developers, investors, and lenders in a wide range of commercial real estate transactions, including multifamily, office, industrial, and retail projects in New Jersey and New York. He has extensive knowledge and experience working in real estate development, real estate finance, real estate lending, asset purchase and sales, and commercial leasing. Brian routinely represents commercial lenders in loan originations including construction and term loans. Client projects involving secured loans have included hotels, multifamily, mixed-use, and office and retail developments. Brian resides in Pine Brook, NJ.
About Brach Eichler LLC
Brach Eichler LLC is a full-service law firm based in Roseland, NJ. With over 80 attorneys, the firm is focused on the following practice areas: Healthcare; Real Estate; Litigation; Trusts and Estates; Corporate Transactions & Financial Services; Personal Injury; Criminal Defense and Government Investigations; Labor and Employment; Environmental and Land Use; Family Law Services; Patent, Intellectual Property & Information Technology; Real Estate Tax Appeals; Tax; and the Cannabis Industry. Brach Eichler attorneys have been recognized by clients and peers alike in The Best Lawyers in America©, Chambers USA, and New Jersey Super Lawyers.  For more information, please visit www.bracheichler.com.