Brach Eichler is an NJBIZ 2023 Empowering Woman Honoree!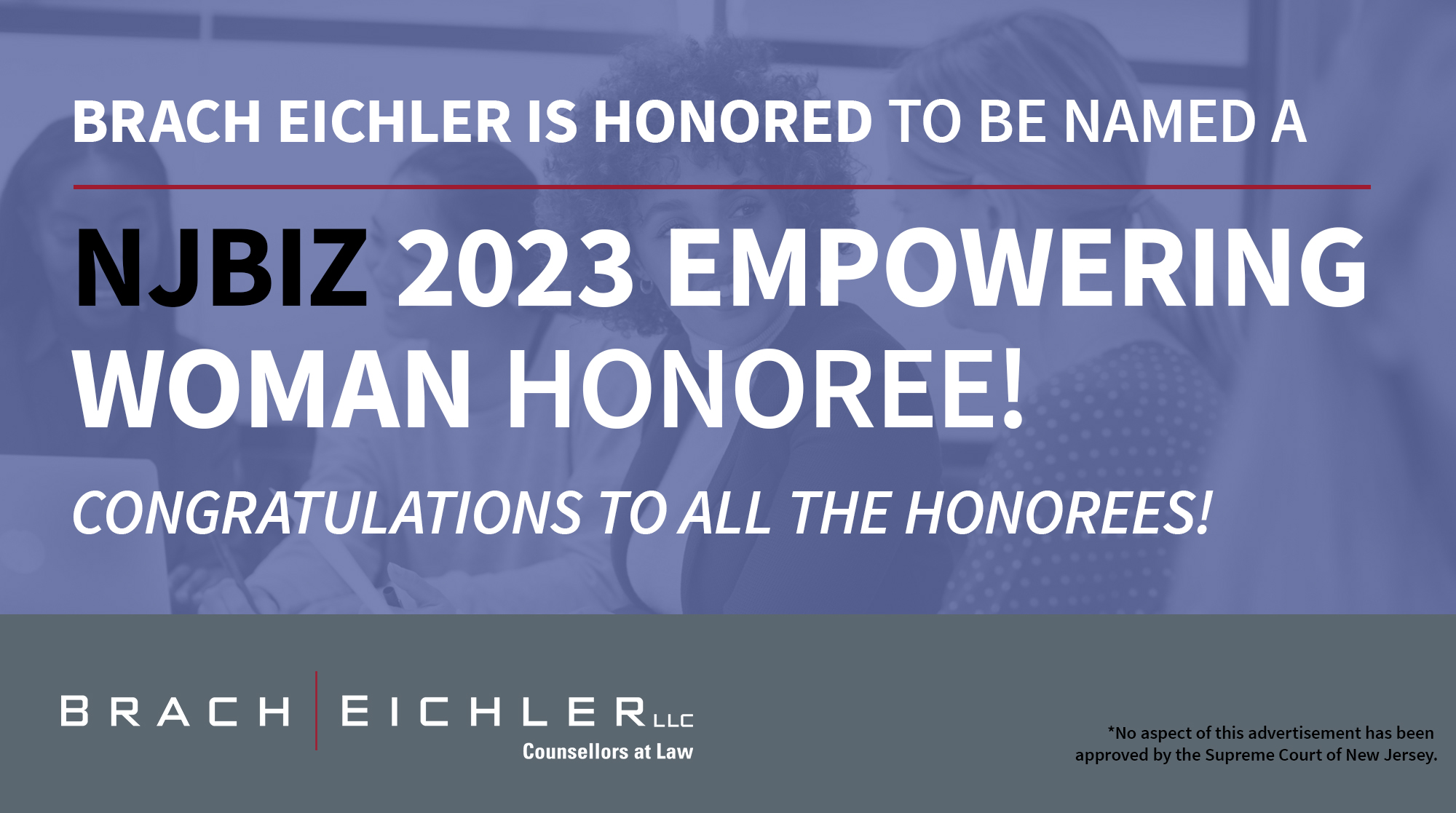 BACK TO INSIGHTS
Awards
6/22/2023
Brach Eichler is extremely proud to announce that we have been recognized as a recipient of NJBIZ's inaugural Empowering Women recognition program. Our firm and the other honorees will be recognized at a gala on August 1, for their support to elevate and advance women in the workplace and local communities.
Brach Eichler is proud to be among a small number of law firms with women represented at the very highest levels and we remain committed to helping women strengthen their skills and navigate the unique challenges they may face as they advance their careers. Brach Eichler like all businesses, is stronger, smarter, and can deliver better solutions to clients when the team is diverse. As a firm, we are committed to attracting, retaining, elevating and supporting women leaders.
The 2023 Empowering Women awards recognizes Brach Eichler as a Firm that has shown a strong commitment to supporting and elevating women in New Jersey. The NJBIZ Empowering Women Awards showcases tangible and innovative efforts by companies, law firms, nonprofits and other organizations to advance women in the workplace and community. To learn more about the program and view the list of honorees visit https://ow.ly/Jrhn50OURAf
*No aspect of this advertisement has been approved by the Supreme Court of New Jersey. Click here for the Awards and Honors Methodology