Biden Signs Inflation Reduction Act of 2022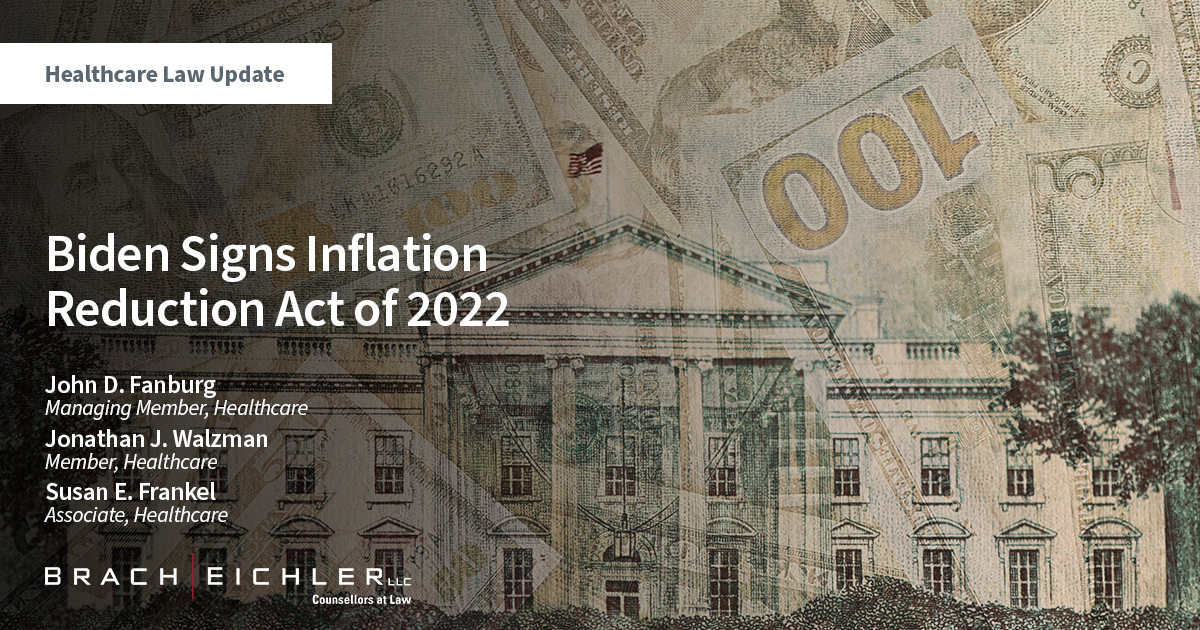 BACK TO INSIGHTS
Articles
On August 16, 2022, President Biden signed the Inflation Reduction Act of 2022 (IRA) into law. The IRA is a far-reaching law that is designed to reduce the deficit and lower inflation and is a scaled-down version of the Build Back Better Act that was proposed by the Biden administration in 2021. Among the wide-ranging provisions of the law are measures aimed at lowering the costs of prescription drugs for Medicare participants and lowering premiums for health plans under the Affordable Care Act.
Under the IRA, beginning in 2026, the Department of Health and Human Services will be permitted to negotiate drug prices for the top ten selling drugs covered by Medicare that have no generic or biosimilar competition, increasing to the top twenty drugs in 2029. The law also makes specific treatments more accessible to Medicare patients, such as by limiting cost-sharing for insulin products. The law eliminates cost-sharing for adult vaccines under Medicare Part D and Medicaid. The law also imposes penalties on drug companies who increase prices faster than the rate of inflation, including mandating rebates to Medicare beneficiaries and imposing tax penalties. In addition, out-of-pocket expenses for prescription drugs for Medicare Part D beneficiaries will be capped at $2,000 per year beginning in 2025, and Part D premium cost growth will be capped at 6% from 2024 to 2029. The IRA also caps insulin costs for Medicare beneficiaries at $35 a month.
The IRA also extends certain subsidies available to enrollees in plans under the Affordable Care Act through 2025. These subsidies would have otherwise expired at the end of 2022. The IRA also expands the eligibility requirements to allow more middle-class people to qualify for these subsidies. The subsidies are available to those eligible to purchase health plans in the Affordable Care Act Marketplaces, and starting in 2024, will be available to people with incomes between 135% and 150% of the federal poverty level.